Web3 gaming is still in its early stages, but it's growing rapidly. If you're a fan like me, you're eagerly awaiting when more of these titles will become playable. In recent years, we've seen a surge of investment in the web3 gaming space. In 2021, the total amount invested was around $4 billion, and it's expected to more than double in 2022, reaching $9.25 billion.
Wen Game?
We know the games are coming, but many of these projects are still in the early stages of development. They only received funding in the last year or so, and it will take some time for them to be ready for public testing. Many of these games are expected to release alpha or beta versions in Q1 2023, and it looks like 2023 will be a big year for Web3 gaming in general.
What Can We Play Right Now?
There are a number of big name Web3 games that are playable right now, but many are in closed alpha/beta testing stages (where you need special access). I decided not to include any of these titles because they still aren't fully open to the general public at the moment and you can't just hop in and play.
Here's four Web3 games that are open and playable for anyone to check out… and they're very fun!
Platform: Web Browser + Mobile (IOS/Android)
Genre: Trading Card Game (TCG)
Chain: Polygon
Gameplay:
TCG in similar style to Hearthstone

Build decks and battle opponents

5 different deck play styles that can be combined for added customization

All cards are tradable NFTs

Earn silver and gold cards
Token(s): USDC
High Level Thoughts:
Full disclosure, I have never played a TCG until Skyweaver and it turns out, I really like this genre. I also wanted to get some TCG practice before Parallel launches in 2023!
Skyweaver is one of the first Web3 games to really impress me. It's smooth, has very few bugs, if any, and works seamlessly on mobile and web browsers. Everything about the execution of this game is first class and at no point was it obvious that you are playing a Web3 beta. The Web3 elements are used thoughtfully and for the most part, completely abstracted away behind the scenes.
Horizon Blockchain Games, the team behind Skyweaver, clearly spent considerable time and effort to develop their own wallet infrastructure, Sequence wallet, which really added to my user onboarding experience. The Sequence wallet allows for a login via email, which gets you into the game quickly without needing to immediately worry about key management and seed phrase creation.
One of the great things about Skyweaver is that you don't have to download anything to play it. You can just run it in your browser, which makes the onboarding process much smoother and more convenient. I was able to start playing the game within minutes thanks to the intuitive user interface and beginner tutorial. Even as someone who has never played a trading card game before, I felt like I had a good understanding of the basics after completing the tutorial. Skyweaver offers a great way to get into the world of web3 gaming without having to deal with any tedious barriers to entry.
Overall, I can't say enough good things about Skyweaver. The attention to detail and thoughtfulness of design all come through in the experience. I'm excited to watch this one grow and evolve.
Undead Blocks (beta)
Platform: Desktop Download (PC or Mac)
Genre: Survival First Person Shooter (FPS)
Chain: Ethereum, Immutable X
Gameplay:
Survive waves of attacking zombies while choosing to play solo or with friends

Earn rewards every day by killing zombies

Boost reward earnings by using Weapon Loadout NFTs

Weekly leaderboard challenges

Consistently running special event large prize pool tournaments

See Whitpaper for more information
Token(s):
ZBUX (utility)

UNDEAD (Governance)
High Level Thoughts:
The FPS zombie survival genre seems to have found a niche since it was taken mainstream via a mini game in Call of Duty World At War back in 2008. If you're familiar with this genre you'll feel right at home.
The first thing I noticed with Undead Blocks (UB) is the high-end visuals. It's probably one of the best looking Web3 gaming titles I've seen so far. The audio is also top notch and the game is littered with funny one-liners and inside jokes from crypto culture.
As a life-long console gamer, I've been struggling with the transition to keyboard + mouse play. Needless to say, I've been getting crushed by zombies using the unfamiliar WASD setup. I did appreciate the degree of customization in the controls to tweak various aiming and movement sensitivities. Luckily, I found out while writing this up that UB supports Xbox and Playstation controllers as well, which I'll have to give a try.
The game is still in early development stages as more maps and gameplay features are slowly being rolled out. I'm impressed with the overall product so far and there seems to be a budding community that has rallied around UB.
Castaways (alpha)
Platform: Web Browser + Mobile Browser
Genre: Sandbox Survival
Chain: Ethereum (NFT collection)
Gameplay:
You start adrift on a raft and must find resources in order to survive and build

You will have to fish, farm, collect resources, and eventually battle other players

Heavy User Generated Content (UGC) elements

Minecraft meets Animal Crossing
Token(s): No token yet
High Level Thoughts:
There's no menu screen, there's no tutorial, you're just dropped into the middle of the ocean on a raft and need to find a way to survive. Castaways is building one of the most unique and creative Web3 experiences out there. They also happen to be developing this game live and entirely in the open with new updates pushed every Monday in a segment they call, Town Halls.
Since the alpha went live in Q2 of 2022, the game has slowly transformed before our eyes. The raft mint in particular created a ton of buzz on Twitter. More recently, Castaways has partnered with Gabriel Leydon (Limit Break) and his project called Digidaigaku to create an adventure side quest within the Castaways ecosystem. The long awaited island update happened recently and players can now leave their rafts and start building on their islands. Complex structures are already taking shape on these islands and it shows the true power that UGC elements can have in games.
Platform: Web Browser + Mobile Browser
Genre: Play-to-Earn First Person Shooter (FPS)
Chain: Solana (NFT collection)
Gameplay:
ev.io is a free-to-play FPS game with continuously running 3-minute battles

Players can opt to buy unique skins, guns, and swords as NFTs on Solana to participate in a play-to-earn economy

Players earn "e" tokens for killing their opponents and winning goals, which can be exchanged at a fluctuating conversion rate for SOL
Token(s): No token yet
High Level Thoughts: Launched in spring 2022, ev.io is a free-to-play and play-to-earn blockchain-based FPS. The game runs on Solana but doesn't require that you own any NFT or token to play. The most compelling part of ev.io is the easy onboarding–just open it in your browser on a PC/Mac or mobile phone. No sign-up required. ev.io allows any gamer to skip the hassle of setting up and using a crypto wallet, which seems promising to generate a larger audience of users. Personally, I played ev.io for at least 30 minutes before opting to create a login and explore why others in the game have such unique skins (bought through NFTs).
Recently, ev.io won Best Multiplayer Game and Best Esports Game at the Polkastarter Gaming's GAM3 Awards. It's uncertain whether ev.io can become a profitable game. The play-to-earn aspect of the game requires you to own 1 character (skin), 1 gun, and 1 sword "to unlock maximum earning potential." Like other play-to-earn games, it's uncertain their game mechanics can sustain payouts converting e to SOL.
12 Upcoming Web3 Game Releases to Look for in 2023
The following order is not meant to imply any ranking. Some of the following games may only release an alpha/beta in the upcoming year.
AIFA League: Artificial Intelligence Football Association (AIFA) utilizes AI trained brains to play 4 on 4 football (soccer). Lots more coming from the Futureverse ecosystem (see trailer below)! Learn more from the Altered State Machine Founder/CEO David McDonald on this recent livestream with Ready Player DAO Founder Rich Cabrera.
Civitas: Civitas is a 4x MMO cross-platform (PC, Mobile, Web) civilization simulator that allows anyone to build an entire virtual civilization from the ground up and enjoy their builds in AR. Civitas is anticipated to use NFTs (see below) in countless ways throughout the Civitas economies. Learn more from the CPO, Kent Byers, on the most recent episode of The Delphi Podcast.
Deadrop: Deadrop is the first game that is being built by Midnight Society, which includes Dr. Disrespect as a CoFounder. It is a Vertical Extraction Shooter (VES) that combines the arena shooter level design with the scale and scope of a Battle Royale and the strategic minute-by-minute gameplay of an extraction shooter. Check out the live gameplay below by Dr. Disrespect playing the unreleased version of Deadrop.
Indus: Indus is a AAA First Person Shooter (FPS) being developed by SuperGaming. Check out this recent review on the lore and development of Indus.
Nor: NOR is a platform for play. It's a fully-realized universe with its own history, its own future, its own economy, and its own natural laws. This is where players compete for coin and glory — and where death truly matters. Learn more about how the Founder Brooks Brown thinks about gaming economies on The Delphi Podcast.
Parallel: Parallel is a TCG game created by a team of renowned artists, centered around a vast sci-fi universe as five factions battle for home. It is a TCG that should be more complex than Hearthstone but less difficult to learn than Magic. The Parallel franchise has demonstrated remarkable storytelling abilities through their trading cards (NFTs), AR applications, comics, and short films produced such as Prime is Everything. Watch episodes of Prime Talks with our own DeFi Dad at 4RC to learn about the development of Parallel. And highly recommend scrolling through the Parallel Twitter account for sneak peaks at all their creative progress.
Petaverse: Petaverse is redefining how we think about digital pets by utilizing bleeding edge mixed reality technology to bring your digital pet into your 3D environments. Watch DeFi Dad's interview with the Founder/CEO Susan Cummings about building pets for the Metaverse.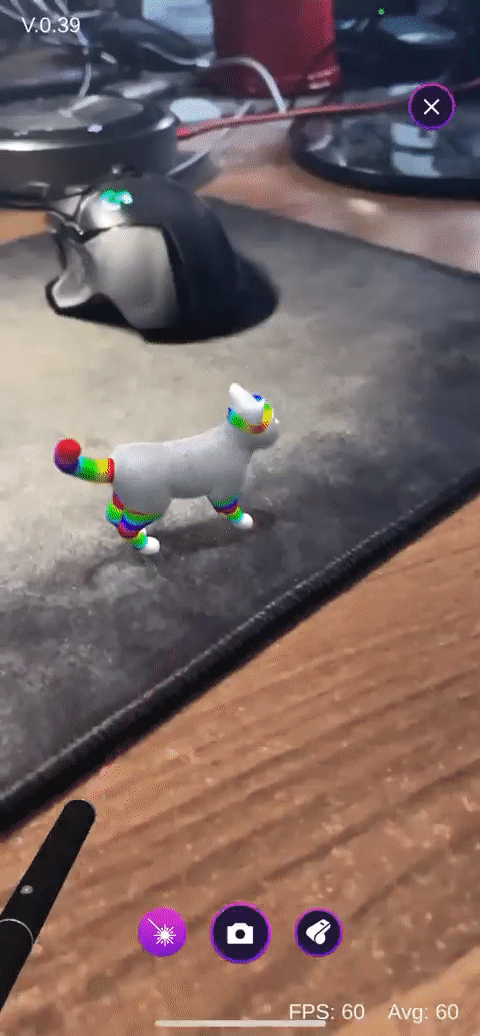 Planet Mojo: Set in Planet Mojo, Mojo Melee is the ultimate auto chess battler that will test your wit and strategy as you slay your way through opponents in real time. This game is already in private beta and available to play for free select days of the week, if you join the Planet Mojo Discord. Watch Web3 gaming Youtuber Brycent's first impressions playing Planet Mojo.
Sipher: Sipher is a multiplayer looter shooter ARPG, set in a dream-like universe of alien worlds, vibrant characters, and dangerous mysteries. You can listen to founder Tim Nguyen discuss his vision for Sipher here on the MetaPortal Podcast.
The Citadel: The Citadel is a 2D multiplayer space exploration strategy game set in a persistent world on the Ethereum blockchain. Players pilot spaceship NFTs across a star map to seek out $ORE tokens in distant asteroid belts as either a fortune-hunting space miner or a cutthroat marauder. Highly recommend following The Citadel Twitter account for more action!
Shrapnel: An upcoming AAA Extraction FPS powered by next-gen community-driven tools, built on the blockchain to offer true ownership. All delivered from a highly pedigreed team who hail from Emmy award winning show Westworld, Halo and Call of Duty.
Illuvium: One of the most anticipated Web3 games, Illuvium is finally here in private beta and going live in 2023! An open-world exploration, NFT creature collector and auto-battler blockchain interoperable game built on Ethereum. Illuvium: Overworld just released their private beta, with 30k downloads as of December 2022. Register to play on PC or Mac here.
Thanks for stopping by!
If you'd like to learn more about what we do at 4RC or get in touch, please feel free to visit our website or email contact@fourthrevolution.capital.
If you're a founder looking to raise, fill out our 4RC Due Diligence Questionnaire.
If you're looking for a job with a Web3 team like Lens, check out the 4RC Job Board.
Disclaimers and Disclosures:
All of the information (above and linked) is for entertainment purposes only and is not to be taken as investment or financial advice.

4RC invested in private rounds for Branch (Castaways), Midnight Society (Deadrop), Altered State Machine (AIFA League), Civitas, Super Gaming (Indus), NOR, Petaverse, and Planet Mojo.

4RC may hold long positions in the projects mentioned and abides by a no trade policy 3 days before and after publishing of this article.

This presentation is not an offer to sell securities of any investment fund or a solicitation of offers to buy any such securities.